Why a Raven?
In mythology, literature and many cultures, the Raven is seen as a culture hero, a revered and benevolent, transformative figure. The Raven helps people, blesses them with gifts and shapes the world. But at the same time, he is a frivolous trickster, a light-hearted prankster who is sometime gluttonous and impatient. The Raven as our totem works perfectly. We like to think we are creative, wise, playful and a bit bird-brained; just like those wacky Ravens.
Hatched in 2009.
In 2009 Black Raven Brewing took flight, and fired up the brew kettle for the first time in Redmond Washington. In 2019 (to keep up with the flock) the 4 vessel 30BBL state of the art Woodinville brew house opened, taking over as the Black Raven primary brewing facility, allowing the Redmond brew house to focus on innovation and experimentation.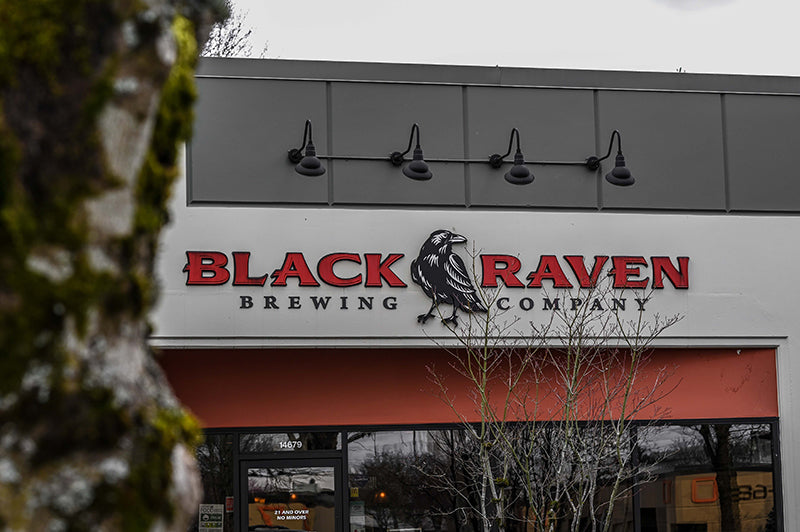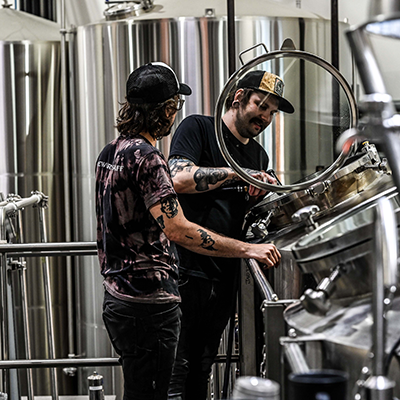 The Brewmasters Story.
While attending college at William Carey University in Mississippi in the 1990s, Beaux worked in a processing lab for Kodak, a job he enjoyed until it became clear that the photo processing industry didn't offer much of a future because of the rising popularity of digital photography. After college, it was time to pursue a new career.
Luckily for Beaux, his brother lived in Washington, where the brewery industry was growing. In 2000, he moved in with his brother in Redmond and began looking for a job. Before long he landed his first gig at Mac and Jack's Brewing in Redmond as the night brewer. After a few years there, he tried his hand at the brewpub scene with the gang over at Far West Ireland Brewing and then the Seattle Ram after that.
In 2009, Beaux and his business partner Kat opened their own brewery with a simple mission in mind; brew the beer they wanted to drink. Over the years they assembled a great team of like-minded staff and customers dedicated to doing it right and having fun with it.
The rest of the nest is history...